Despite negative criticism for 07' Hip-Hop, this year has already given birth to future classics such as Common's "
Finding Forever
" and the acclaimed 2-Disc self-titled album "
Underground Kingz
" from Texas legends UGK.
In the following months we can expect debut albums from Papoose, Saigon, and Crooked I as well as long awaited sophomore album (Ultimate Victory) from Chamillionaire which includes the heated single '
Hip-Hop Police
' ft. Slick Rick.
Papoose's "The Nacirema Dream" is expected to drop October 11, 2007 and will include featured artists such as Jim Jones, Busta Rhymes, Erykah Badu, Snoop Dogg, Jadakiss, and Nas. The album will also contain production from DJ Kay Slay, DJ Premier, and Scott Storch (First single
Bang It Out
ft. Snoop Dogg)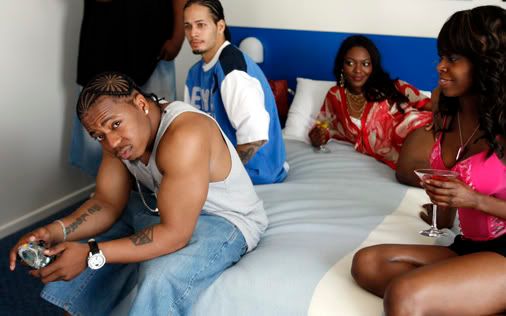 Though there is no set date for Saigon's debut album, it is expected to be released in the 4
th
quarter of 2007. With already hot singles such as '
Pain In My Life
' ft. Trey Songz & '
C'mon Baby
' ft. Swizz Beatz it's looking like "The Greatest Story Never Told" will definitely be something to look forward to later this year.
Year after year we seem to be disappointed yet again with no sign of "B.O.S.S." on a record but this year just might be it. Though it also has no set release date, there has been much promotion behind the album this year which includes the recent display of freestyles released weekly and his free 'Hip Hop Weekly' Mixtape. It can be downloaded for free here at
dubcnn.com
.
We're not giving up hope yet.