Hosted by DJ Skee, DJ Haze & September 7th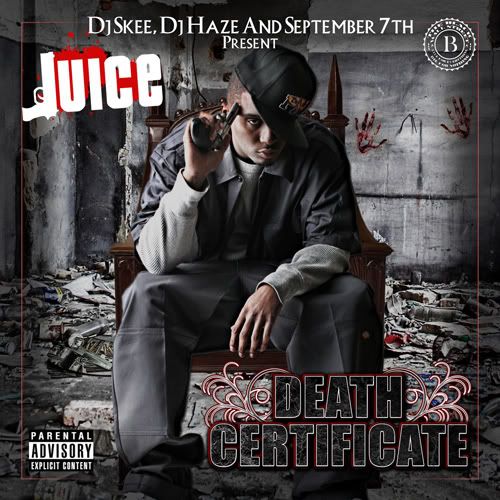 1 - Intro
2 - King
3 - Never feat.Scarface
4 - Gangsta Rap Made Me Do It feat. Ice Cube
5 - Crooked I Interlude
6 - The W feat. Roccett & Crooked I
7 - Drivin' Down The Freeway (Rollin 2007)
8 - Illest New Rapper Alive feat. VL
9 - For A Minute feat. B.G.
10 - Sweet feat. Jay-Z
11 - Most Anticipated
12 - Juice Interlude
13 - No Half Steppin' feat. Nas
14 - Put Ya Hands Up
15 - Girl You Know feat. Scarface
16 - Midnight Rider
17 - Welcome To My Hood feat. Gage
18 - What Goes Around Interlude
19 - What Goes Around feat. Focus, Mike Anthony & Warren G
20 - Halos feat. Hell Razah & Crooked I
21 - Outro
I decided to up this mixtape after listening to it one time, not merely on the fact that this sensational emcee hails from Phoenix, Arizona. It's truly one of the best mixtapes I've heard in the past five years. Tracks like "Gangsta Rap Made Me Do It" featuring the West Coast legend Ice Cube are bound to bang on any system. Shit is somethin to cop for sure, check the link below and spread word cause this is the new breathe of west coast.
Juice - Death Certificate Mixtape
(RapidShare)